---
A new way to curl your hair without heating up your hair
GET LONG-LASTING BOUNCY CURLS
WITHOUT THE HEAT!


Effortlessly achieve stunning curls without frying your hair - SHy Heatless is the most natural way to create beautiful curls with no heat, breakage and damage!Perfect for lazy girls, just wrap and lock your hair up for minutes to get instant secure curls! Made with soft, lightweight material that is comfortable to sleep in, these will deliver amazing result on all hair types in different length!
FEATURES

Naturally Bouncy Curls
Effortlessly create long-lasting curls and waves with no heat, skills and styling!
Heatless & Damage-Free
It is an effective yet hair-friendly solution to achieve curly hair with no heat and breakage.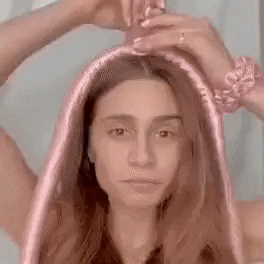 Long-Lasting, Voluminous Curls
Give you secure curls with volume that last all day long.
Time-Saving
Use it after shower or sleep-in and wake up with beautiful curls effortlessly!
Comfy To Wear
Soft, breathable and comfortable to move and sleep in.
Easy To Use
Twist a small section of wet or damp hair at the root, hook the styler wand around the it.
Perfect for All Hair Types
Whether you have short / long, fine / thick, soft / textured hair, this kit will deliver the amazing results every time.